The Jim Beam Story and the Making of the World's #1 Bourbon

By F. Paul Pacult
The following is an excerpt from American Still Life: The Jim Beam Story and the Making of the World's #1 Bourbon by F. Paul Pacult (John Wiley & Sons, $24.95) available wherever books are sold.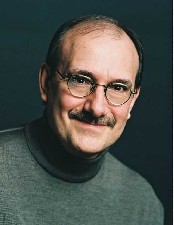 I didn't come to appreciate and know whiskey well until 1989. Up until that time I had prided myself on being a wine journalist and instructor, surviving, even thriving in New York City. New York in the 1980s was a remarkable melting pot for the world's wines. As American consumer interest in fine wine exploded, wines poured in from everywhere: Australia, Chile, Hungary, Argentina, Greece, Washington State, Oregon, Israel. I wrote about wine for various publications, consulted to wine shops in the northeast about what they should buy and how they should sell it, and owned and operated a wine school, Wine Courses International, out of a loft in lower Manhattan. Life was good.
Whiskey, however, was foreign territory, a dark and, in my mind, inhospitable continent. Wine was white or red. Whiskey was, well, brown.
Then, in the winter of 1989 a friend at The New York Times, Rich Colandrea, who had been attending my wine classes hired me to create and write a special advertising section on Scotch whisky for the Sunday magazine. To my astonishment, the 28-page section turned out to be an enormous hit with Times readers, advertisers and the Times staff. The Times requested more special sections on Scotch and other distilled spirits in 1990 and 1991. I provided them. Within two years I was writing about whiskey and distilled spirits in general as much as wine. Cognac. Armagnac, Eau-de-vie. Vodka. Gin. Tequila. Rum. Liqueurs. Irish whiskey. Canadian whisky. Bourbon whiskey. All distilled spirits suddenly fell within the scope of my view-finder. I was sampling and evaluating hundreds of distilled spirits a year on top of all the wines I was still analyzing.
In 1991, I kicked off publication of F. Paul Pacult's Spirit Journal, my subscription only, advertising-free newsletter wherein I critiqued distilled spirits of all categories in as much detail as I had always done with wine. That microscopic attention had evidently never before been afforded to spirits to any great extent. The Spirit Journal, liquor industry people and subscribers told me, finally afforded an independent, unbiased voice to spirits, one that had been swamped during the "wine boom" decades of the 1970s and 1980s.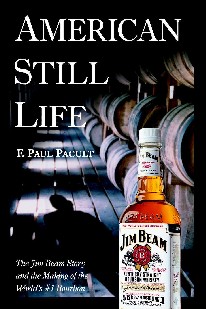 In 1992, I received a call from Jim Beam Brands, who were then as they are now headquartered in Deerfield, Illinois. I had come to know Jim Beam Bourbon as America's flagship bourbon, a hugely popular, iconic brand with a global presence. The previous year, I had reviewed in the Spirit Journal the company's four elite, super-premium "small batch" bourbon whiskeys, Booker's Bourbon, Basil Hayden's, Baker's and Knob Creek. The Jim Beam management team asked me if I would consider touring the nation with Booker Noe, Jim Beam's grandson and the Master Distiller Emeritus of the James B. Beam Distilling Company, to introduce the company's small batch bourbons to audiences comprised of the public, trade and press.
At the first opportunity I hopped aboard the Booker Express. On and off for three years as my schedule permitted I toured the United States with this giant, affable man. Kansas City. San Diego. Boston. Miami. Dallas. You name the major city and, most likely, Booker and I were there at some point talking to jam-packed halls, ballrooms and restaurants. I must be clear: As I make clear in Chapter Six the SRO crowds we encountered were not present to see me. All right, maybe some were if they were Spirit Journal subscribers. But the majority attended because they had heard of this unbelievable gentleman named Booker Noe.
What made Booker so appealing on our tours was his unbridled honesty, boundless enthusiasm for bourbon and his good-humored, no-nonsense personality. Tall as he was wide of girth, Booker commanded the speaker's table merely by sitting there. While I would be discussing with each group the merits of Basil Hayden's, Baker's and Knob Creek and describing to them what made the Jim Beam small batch bourbons different from mainstream bourbons, the audience would be itching to hear what Jim Beam's grandson had to say, what knowledge he could impart about the bourbons, especially his own, the fiery, four-alarm Booker's Bourbon.
Once Booker started talking in his rural Kentucky drawl about his whiskeys and how to make bourbon, or smoking hams, or fishing, or the spiritual importance of consuming lots of thick-sliced smoked ham on homemade biscuits only an earthquake could stop him or, for that matter, compel the audience to vacate. The audiences were enthralled and amused by this massive, unassuming man who'd casually answer questions, saying things like, "Do I add water ta Booker's? At a hunnert twenty-six percent alcohol, you kiddin'? Don't an' it'll blow tha top o' your head right off. Hell, I pour some Booker's in a tall ol' glass 'bout one-third an' fill the rest with branch water and some ice. Call it Kentucky Tea. Clears the lungs, soothes the stomach…and lights a fire in your mind. All those things in jus' one glass. Yes sir, Kentucky Tea. Mighty good for what ails ya."
The public warmly responded Booker because he came off as the real deal. He was authentic, unscripted. Booker Noe defined what people thought a Kentucky whiskeyman should be. Though Booker is now retired, receiving guests at his home in Bardstown, Kentucky (Jim Beam's old home) for lunch or dinner and a glass or two of Kentucky Tea and ten to twelve smoked ham biscuits per person, he remains a focal point along with his son Fred of the Beam legacy.
But the unique story of Jim Beam Bourbon and how it became the best-selling bourbon whiskey in the world is about much more than Booker and Fred Noe and the company's small batch bourbons. The Jim Beam Bourbon saga, I came to realize over the years, is one part family history, one part riveting fireside tale about the opening of the western frontier, one part American memorabilia scrapbook, and one part international business opus. The Jim Beam Bourbon saga can only be told as a story that is neatly and inextricably interwoven with the tale of America becoming an independent nation and, in time, the world's foremost industrial and commercial power.
The tale begins with Johannes Jacob Beam (originally Boehm of German ancestry), who in the latter years of the eighteenth century left Maryland to homestead in the untamed frontier territory known as Kentucke. Beam's aim was to farm, distill whiskey and raise a family. Not necessarily in the order. How a locally produced spirit made mostly of corn and sold by the individual barrel eventually became the world's number one bourbon whiskey over the course of seven generations and two centuries is a testament to the Beams' perseverance, ingenuity and remarkable sense of family loyalty. Enduring frontier hardships, a fledgling country's growing pains, the Civil War, the temperance movement and Prohibition, financial difficulties and World Wars, the Beam family story weaves together regional, national and international commerce, rural American history and intimate family history. No other family in the international whiskey realm has had as deep an impact or has left as illustrious a legacy as the Beams.
A 1965 newspaper story that appeared in The Austin Statesman that reported on the 170th anniversary of Jim Beam Bourbon, I believe, described the adventure of the Beam family best when it said "The story of the Beam family and its unique contribution to American industry can almost be linked to the progress of America itself. For the Beam family tradition of six generations in one business, in one industry – in a truly American industry – defies parallel."
An appropriate way to absorb and enjoy this account is to pour yourself a dram of Jim Beam Bourbon cut with mineral water, get comfortable in a big chair, and be time-warped back to when America was rambunctious, raw, adventurous and the source of unlimited opportunities. The Beams are naturally skilled at keeping things simple, clear and direct. I hope you find American Still Life as entertaining, genuine and enlightening as the Beams are.
I recall a late night dinner with Booker and his wife Annis somewhere in our travels of a decade ago. We had just conducted another standing-room-only tasting, people shoe-horned into an auditorium. Booker mused about the raucous, enthusiastic reception we had just experienced. "Sometimes ah still don't see what all tha fuss's about. Hell, Paul, we've jus' been makin' whiskey outta corn for a little while. 'S all." He was serious.
Here's to the many future quaffs of Kentucky Tea yet to be shared with my friends Booker Noe, grandson of Jim Beam and Fred Noe, son of Booker.
F. Paul Pacult
Wallkill, New York April 2003
Want to read more? Click below...
Booker Noe, sixth generation, unfiltered and uncut