The Whaling Bar & Grill at La Valencia Hotel

By Darryl Beeson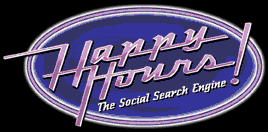 Looking for a classic bar, a classic drink and lots of class? Then sit back, enjoy the history and read on about The Whaling Bar & Grill at La Valencia Hotel and contact The Blaze Company for more information on this and more libations! We can be reached via email or phone at 310/450-6060.
THE SCENE:
In a crowded marketplace, a unique experience mixing comfort and style rises above the rest for a night on the town or when travelling. Many claim they are the ultimate "mixologists" that can serve an active social atmosphere with premium signature drinks. At La Valencia Hotel's Whaling Bar in La Jolla, Calif., strong connections AND strong concoctions are abound.
THE BAR (and hotel, for those who over-imbibe):
For more than 55 years, La Valencia's Whaling Bar has served some of the best, including Gregory Peck, Pete Townsend and Lou Holtz. With red

leather banquettes, dark wood paneling, harpoons, lanterns, ivory scrimshaw and fishing murals, the bar emulates an old-world seaside pub. A 1999 restoration carefully refurbished every original element, including a mural of a fishermen crew harpooning whales off the coast that hangs above the bar.
Known as "The Pink Lady of La Jolla," La Valencia Hotel has been a La Jolla landmark for more than 75 years and an integral part of La Jolla and San Diego's histories. The hotel offers 117 guestrooms and suites, including 15 exquisite Ocean Villas and has been a special "hideaway" for many of Hollywood's most elite stars, including Groucho Marx, Lillian Gish and Mary Pickford.
THE DRINK:
Bartender Rey Arcibal created the Whaling Bar's house specialty, The Whaler, in 1965. This cocktail's combination of ice cream and premium liquor is a cool refreshment for Southern California's warm evenings and a sublime ending to any meal. Don't be fooled by the ice cream's chill, though, as The Whaler's smooth taste (and texture!) gives little hint of the strong heat it leaves going down!
THE RECIPE:
Blend 1 oz. Brandy, 1 oz. Kahlua, 1 oz. White Creme de Cacao and 5 scoops of vanilla ice cream to the consistency of a thick milkshake. Pour into brandy snifter.